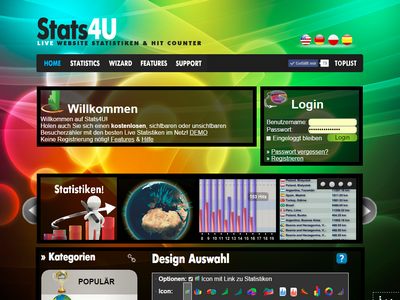 Free live website statistics, real-time analytics and counters!
Stats4U is a free online service that allows you to put a stats counter on your web page. You can pick from hundrets of styles and even an invisible counter. Your Stats4U Counter comes with live statistics on your personal stats page.
With Geo Tagging! See our live globe and convince yourself! Furthermore check out our Mouse Tracker to see the mouse movements of your visitors. Our service can provide you with daily / monthly and yearly reports of your visitors on your sites!